Corporate Concept
CPM is committed to achieve superior quality, advanced technology, and devoted service. Pursuing zero accident, eco-friendly environment, and higher life quality, CPM strengthens the responsibility for taking care of all the staffs we have. By not only continually update facilities but also unceasingly improve employees' life quality, CPM is dedicating for a being sustainable and remarkable manufacturer.


Health, Safety, Environment Management System
In order to maximize CPM's value, fulfill society's responsibility, and underpin the environmental policy, CPM is absorbed in building a healthy, safe, eco-friendly working environment. In this case, CPM may establishes harmonious labor relations and protect our green earth.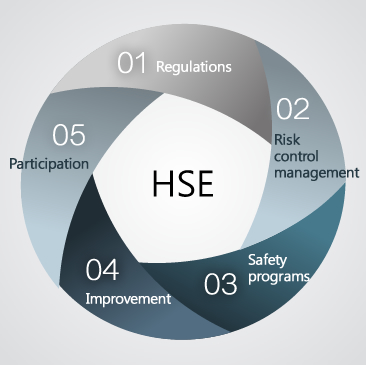 CPM strictly abides by applicable legal requirements and regulations
By following official policies and laws, international convention, and customers' specific requirements, CPM creates a friendly-to-labor environment.

CPM effectively implements our risk control management
Via hazard identifications and risk assessments, CPM regularly develops risk-control-management goals and procedures to efficiently improve the HSE performance.

CPM vigorously arranges safety programs
Through sufficient educational training and safety guidance, CPM successfully enhances employees' and vendors' safety perception.
CPM steadily improves our HSE management system
By periodically examining and investigating the system, CPM adopts practicable and workable measurement standards for advancement.
CPM actively encourages all the staffs for participation
By working together, CPM builds a safety and healthy culture.